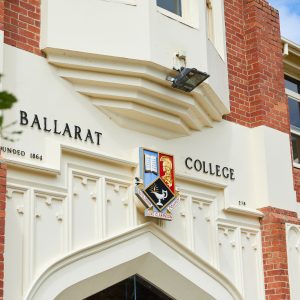 Annual Giving
At Ballarat Clarendon College, we are committed to providing our students with opportunities that will support them to reach their full potential and achieve their heart's desire.
Please join us in creating futures.
Annual Giving
How your donation makes a difference
On Thursday 25 May, we're asking for your support to raise over $150,000 to establish the Ballarat Clarendon College Regional and Rural Scholarships. Through the generosity of our matching donors, every dollar raised will be doubled.
With your help, the Regional and Rural Scholarships will offer students the opportunity to join a school community that supports each student to grow and pursue their passions by discovering their full potential in a supportive learning environment. Financial constraints should not prevent deserving regional and rural students from attending Clarendon. These scholarships will provide the opportunity for regional and rural students to maximise their competence, skills and capacity so that they can grasp their future with confidence.
These scholarships can only happen with your support. Together we can create a future filled with possibilities.
Please consider donating to the Ballarat Clarendon College Regional and Rural Scholarships. Join Clarendon in creating futures. In doing so, we grow together.
Community
More in Community